Industry View
Website Search
Contact Us
Contact:
Miss Cheng
Mobile:
86-13512345678
Telephone:
86-010-12345678
Fax:
86-010-12345678
Email:
12345@qq.com
Postcode:
400000
Website:
http://www.blue-lotus.cn/
Address:
Room 906, 8th Building Spring Garden, XueYuan Road HaiDian District Beijing China
2022-03-16 14:44:03
Portable mobile energy storage brand Acenew has recently received tens of millions of RMB during its angel round of fundraising. This round was jointly invested by both Kaiying Capital and Wanweiwei Venture Capital, while Creekwood Investment offered long-term financial consultancy. The funds will be primarily utilized for recruitment, research & development, overseas market expansion, and more.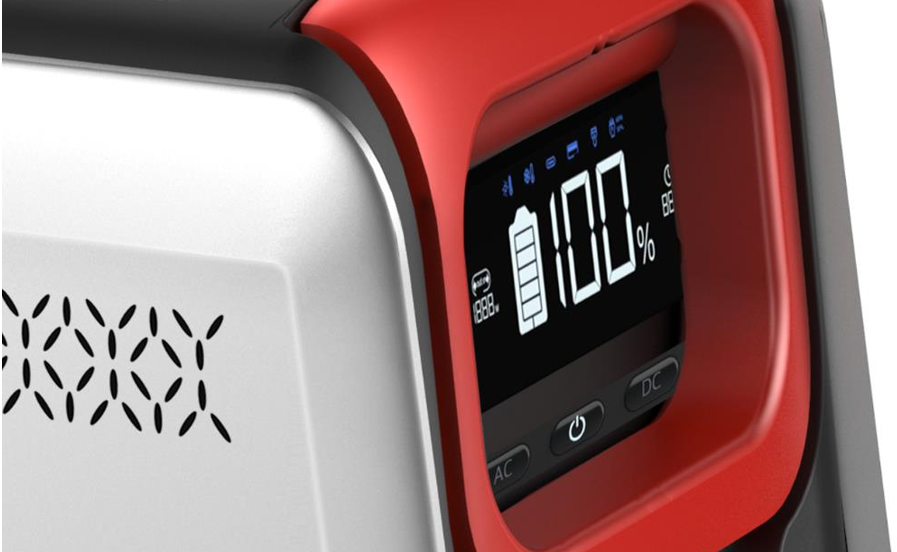 Acenew, established in May 2021, focuses on portable mobile energy storage products. Unlike other mobile energy storage products in the market, Acenew not only masters the hardware attributes of its storage products but simultaneously makes significant strides in system software, which brings storage equipment into the field of automated economy. Currently, Acenew's products are primarily sold overseas in Europe, America, Japan, and South Korea.
The New Energy revolution creates demand for portable power
With the global trend of "oil to electricity", electricity has become one of the indispensable energy sources in people's lives. With the replacement of the internal combustion engine by electric motors, many new means of transportation have come into being. But when the power supply is unstable, the emergency backup power becomes an important backup in family life. As outdoor activities have become a new trend in recent years, a power supply that can meet outdoor and emergency needs have gradually become an immediate need in the market.
According to the China Chemical and Physical Power Industry Association, the market size of the global portable energy storage industry has increased from CNY 60 million in 2016 to CNY 4.26 billion in 2020, at a CAGR of 190.28%. It's estimated that the market size will reach CNY 88.23 billion by 2026.
Excellent product performance has been recognized by consumers
Longbud's energy storage products are significantly ahead of similar products in terms of size, weight, and design aesthetics. Not only is it equipped with AC super-fast charging capability, which can achieve 80% full charge in one hour, but it also has a self-developed 1,000W-4,000W bi-directional inverter and high-density ternary lithium power cell wireless battery management system (BMS) system, which supports active energy equalization and all-round protection, all while compressed into a high-density format. In addition to its industry-leading hardware, Acenew's products are also superior in terms of software, as they are equipped with a set of intelligent computing hardware and software systems, capable of self-diagnosis and network scheduling. As future application scenarios develop, Acenew's products can attain more functions, allowing the product to increase applicability in a wider range of application scenarios.
A talented team attracts top financiers
Founder Qiu was the technical R&D director of Meizu, leading the development of Meizu's first Android smartphone M9 and MX series smartphones, and developing a full set of BLE Mesh-based solutions for Meizu Smart Home. He also served as the architect of Ali Cloud OS business group, where he participated in the development and marketing of Ali Cloud OS. At Anker, he was the senior R&D director where he completed the formation of the complete TWS headphone R&D team and then led the full research effort for Anker's TWS noise-cancelling headphones. Co-founder Shi Zhenyu was the sales director of AOC and Philips Asia Pacific, the general manager of Rapoo's overseas business, and the global head for Zero Tech Drones. Co-founder Dapeng Li was an algorithm scientist at Raytheon Technologies Research Center, a science director at JD Group, and a senior director at Anker's smart home division, with experience in automation, statistical learning, and robotics.
Creekwood Capital helps companies develop
As the long-term financial advisor for this round, Joe Chenyi, Head of Hard Technology for the Shenzhen team at Creekwood Capital, said, "New energy, carbon emissions and ESG are key areas of coverage for Creekwood Capital, and the portable energy storage market is exploding, and new innovations are emerging one after another. Creekwood Investment recognizes the market assessment and product positioning of the Acenew team and is honoured to cooperate with all investors to create the future of China's New Green Economy."
About Creekwood Capital:
Creekwood is a boutique investment bank under Blue Lotus Capital Advisors, focusing on medicine, science & technology, and other fields. It has helped more than 35 projects to raise more than RMB 4 billion through financing since its establishment in December 2014. Creekwood has offices in Shenzhen, Shanghai. For financing needs, please contact: bp@creekwoodinv.com